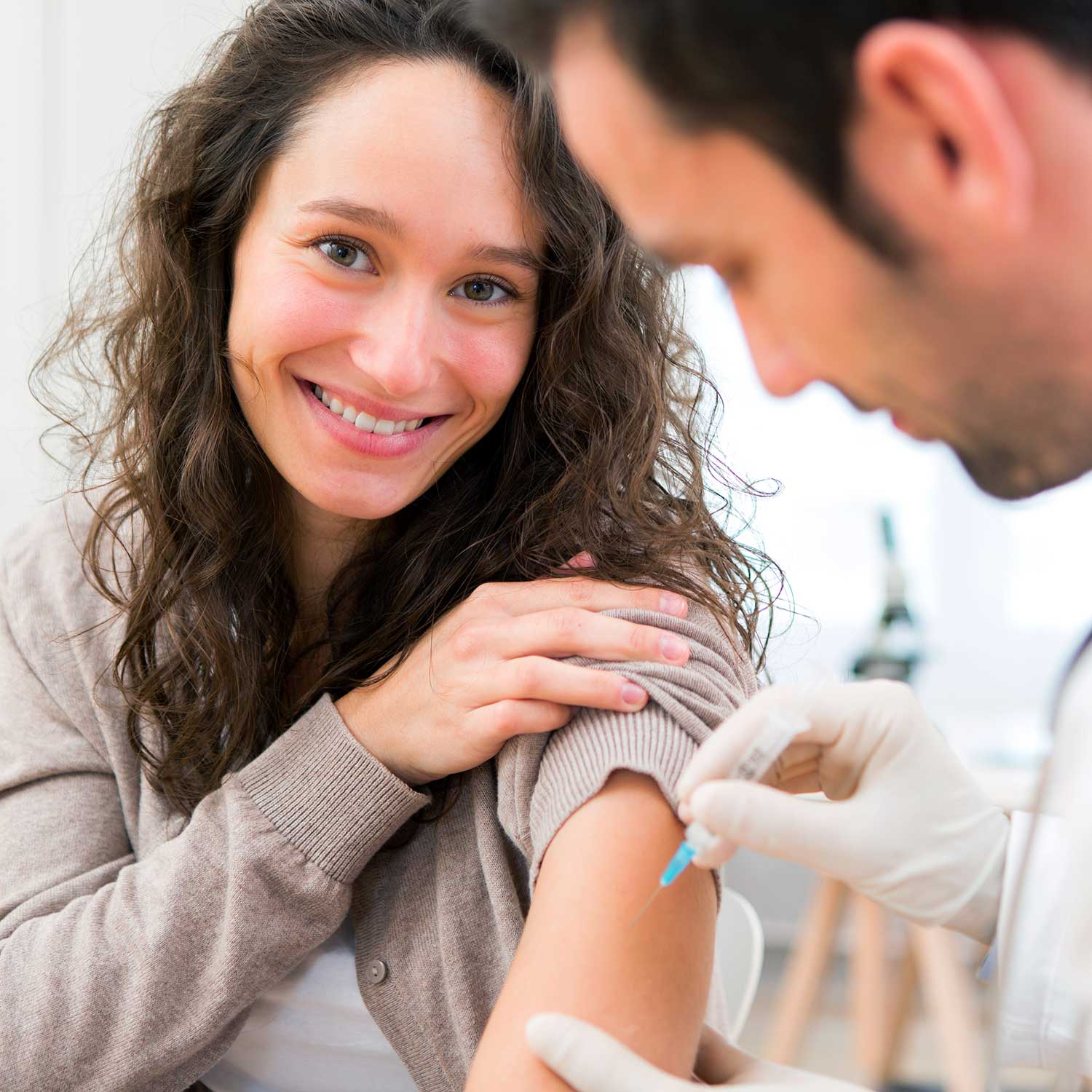 BREAKING THE COMMUNICATION TABOO
DIGITAL MARKETING
The subject of vaccinations is like a bomb in Poland - it has to be handled very carefully and with great patience, because a moment of inattention is enough to trigger an avalanche which is very difficult to stop. This time TESTA played the role of an experienced sapper, who not only knows how to handle dangerous materials, but also can turn an uncomfortable and sensitive topic into a communication success!

STEP 1: PLACE YOUR BET ON INNOVATION

Long scientific studies, dozens of statistics and constantly new results of complicated research – the issue of vaccination has always been a difficult topic which caused many to take damage. There is also the additional social perception of this issue – the cause of online fires and an ignition point for troublemakers on online forums. Patience, substance, innovation – with such means, we've decided to control this dangerous, communication dragon. It all started in 2016, when we started working with Stowarzyszenie Przedstawicieli Innowacyjnych Firm Farmaceutycznych Infarma. Our "Zaszczep się wiedzą" campaign was accompanied by bold viral content, thanks to which the best Facebook posts reached 1 million organic reach. This is due to, among others, cooperation with influencers: youtuber "Uwaga! Naukowy Bełkot" and the cartoonist Herzyk.

STEP 2: GO WITH THE PUNCH

Thanks to the successful cooperation with Infarma, we were able to go a step further and sail into the high seas of the health & beauty industry. Since 2017, we have been running the social media profiles and websites of two prestigious and experienced organizations: Narodowy Instytut Zdrowia Publicznego PZH of the Państwowy Instytut Badawczy (formerly: Państwowy Zakład Higieny), and Polski Zakład Wakcynologii. The COVID-19 pandemic was a great test of our capabilities in extremely difficult conditions; a test we have passed with an A+ grade – we were trusted by professionals: doctors and nurses, for whom we organized online training on coronavirus vaccines at the beginning of 2021. More than half a thousand representatives of medical services participated in it! In order to solidify the relations established in this way, we have created a platform for exchanging knowledge and experiences – the closed group "Szczepienia dla profesjonalistów – Polskie Towarzystwo Wakcynologii" already including 6.5 thousand people!

STEP 3: TAKE YOUR CHANCE!

Working with the best professionals in their field, TESTA has gained another important skill, thanks to which we were trusted by the www.szczepieniadlapodrozujacych.pl portal. During the still uncertain times of the pandemic, we help people plan their vacation by answering questions concerning the safety of their trip to even the most distant corners of the world. All based on advice and opinions of leading medical experts. Every month, the www.szczepieniadlapodrozujujych.pl website is visited by more than 7 thousand people, and the Facebook fanpage is followed by almost 23 thousand people. We owe this result to the fact that we do not take shortcuts. In all our activities, we never use half-measures, we do not count on a quick effect, which later turns out to be a colossus on clay legs. We focus on solid work at the foundation and stability that will allow us to build long-term and fruitful relations.