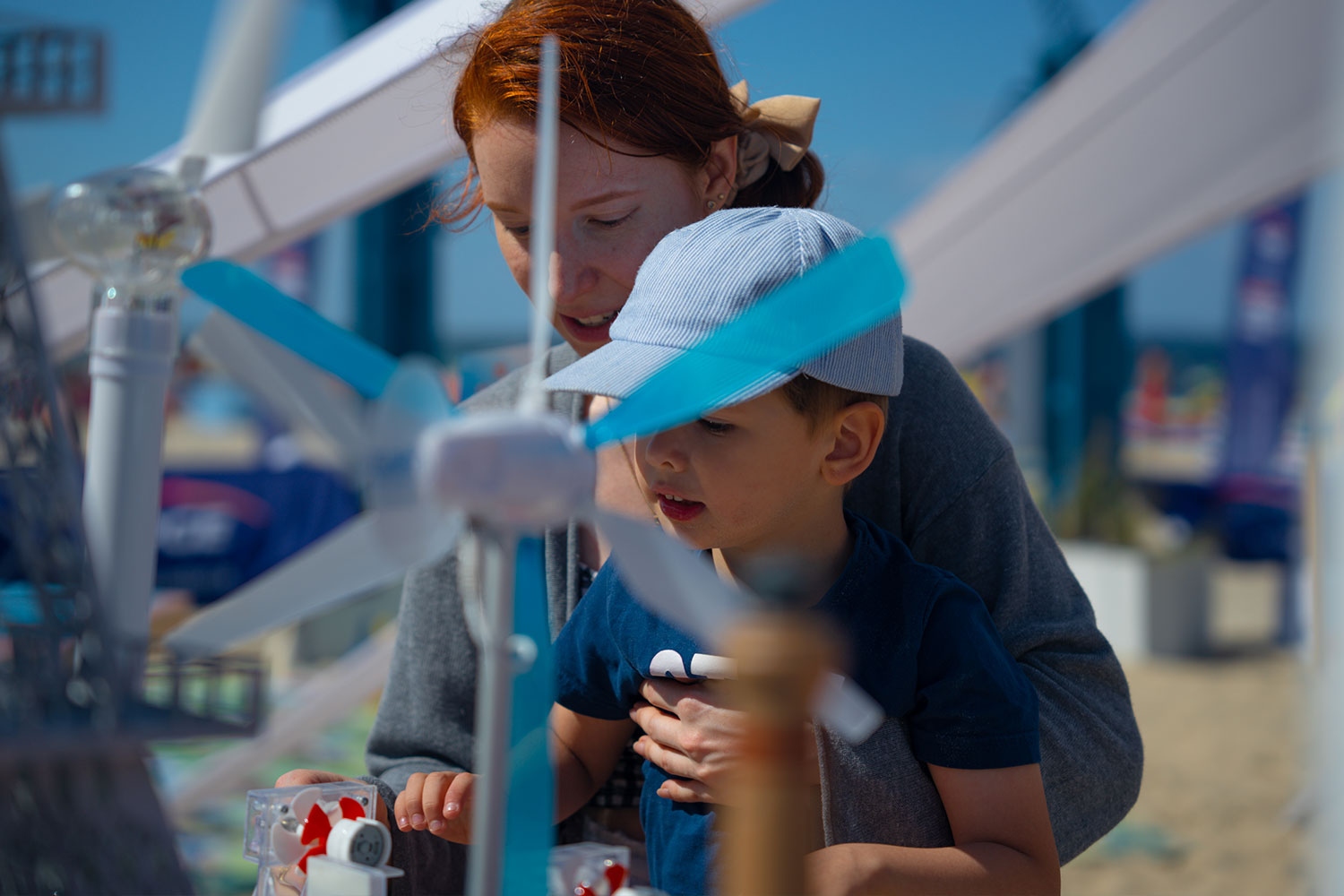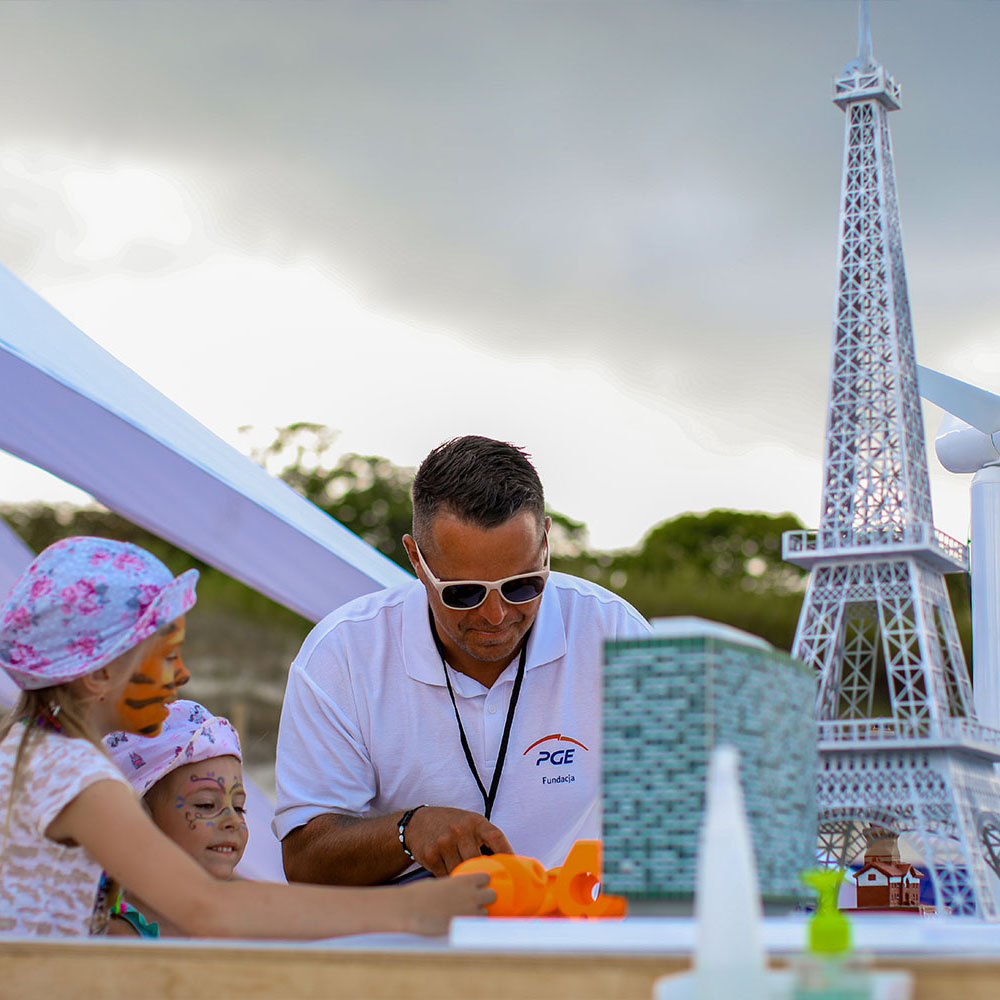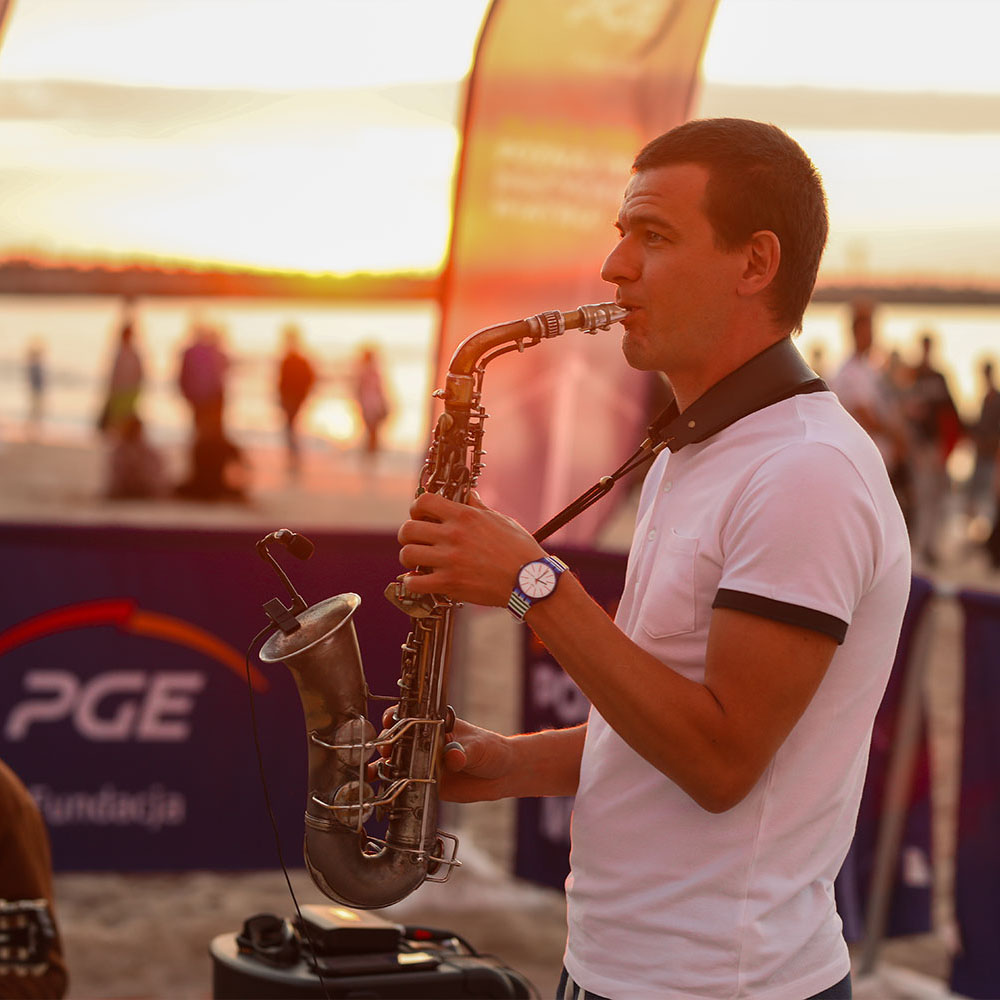 Plaża PGE
Renewable energy sources are one of the most common slogans during discussions concerning the ecological challenges of today. It turns out that among the many methods of generating "green" electricity, the most favourable among Poles are offshore wind farms. The PGE Group is currently implementing the Baltica project, in terms of which clean energy turbines will be built on the Polish sea. TESTA dealt with communicating the planned investments as well as educational activities, increasing the awareness of Poles in terms of energy from the Baltic wind.

EDUCATION DURING VACATION

Electricity from PGE's first offshore wind farm will reach homes in 2026. During the summer of 2021 TESTA dealt with communicating the energy group's planned activities, accompanied by promoting renewable energy sources and ecological attitudes. What is the best location to promote offshore power plants? From a point where it is possible to see them most clearly. We've proposed a series of educational activities on Polish beaches at the peak of the summer season. We decided to create zones in four coastal towns (Lubiatów, Ustka, Łeba, and Międzyzdroje) that would engage the audience in an entertaining form, while presenting a qualitative and understandable message concerning the energy obtained from the Baltic wind.

KITES, TURBINES, AND A LONG-TAILED DUCK

Testa was responsible for the program of attractions in terms of PGE Beaches, communication, logistics, as well as complete technical support of events. We've invited educators, animators, athletes, and special guests to work with us. We have engaged conference speakers and medical workers. At the entrances to the beaches and around the zones, we've handed out Energy Explorer Cards, which encouraged collecting stamps for participation in activities on an Educational Path. On this path it was possible to experience VR materials, take a look at an educational table, or play gigamemory and twister, where instead of colours and pictures we've used fun facts concerning offshore wind farms. Stamps collected for participating in all experiences allowed to take part in a competition with prizes, which increased the engagement of guests. Additionally, we've created an educational-workshop part with interactive materials and quizzes concerning knowledge in the field of RES as well as energy bikes, which the participants could use to generate electricity with their own legs. By using experimental models and spaces, we've communicated knowledge about the principle of operation of turbines and their sizes, and during kite creating and flying workshops we were able to present the power of wind. A special part consisted in a long-tailed duck – an endangered and strictly protected bird which winterises in the Słupsk Bank and was taken into account when designing the wind farm in the Baltic Sea. PGE abandoned the idea of constructing turbines in the vicinity of wintering grounds and created a passage corridor to facilitate the birds' access to feeding grounds. Apart from educational activities, each zone included sports activities with coaches and influencers on a multifunctional pitch. On Fridays it was possible to take part in zumba classes, and outdoor cinema screenings were organized after dark.

EDUCATIONAL HOLIDAY SOUVENIRS

Thanks to being present on the beaches during high seasons, we were able to make the pro-ecological message reach
a vast group of recipients. We've ensured PGE's visibility by branding all elements of the zones – starting with barriers, through animators' costumes, up to competition prizes and gadgets handed out during events. We've worked with the local media and created geotargeted social media campaigns to reach people on the coast with information about the events. All four zones were visited by more than 11 thousand people, who generated 536 kWh of energy using electric bikes and who received a total of 14 thousand prizes and gadgets. This is no accident. We know how to transfer valuable knowledge through accessible and engaging events, we are able to organize and communicate them.