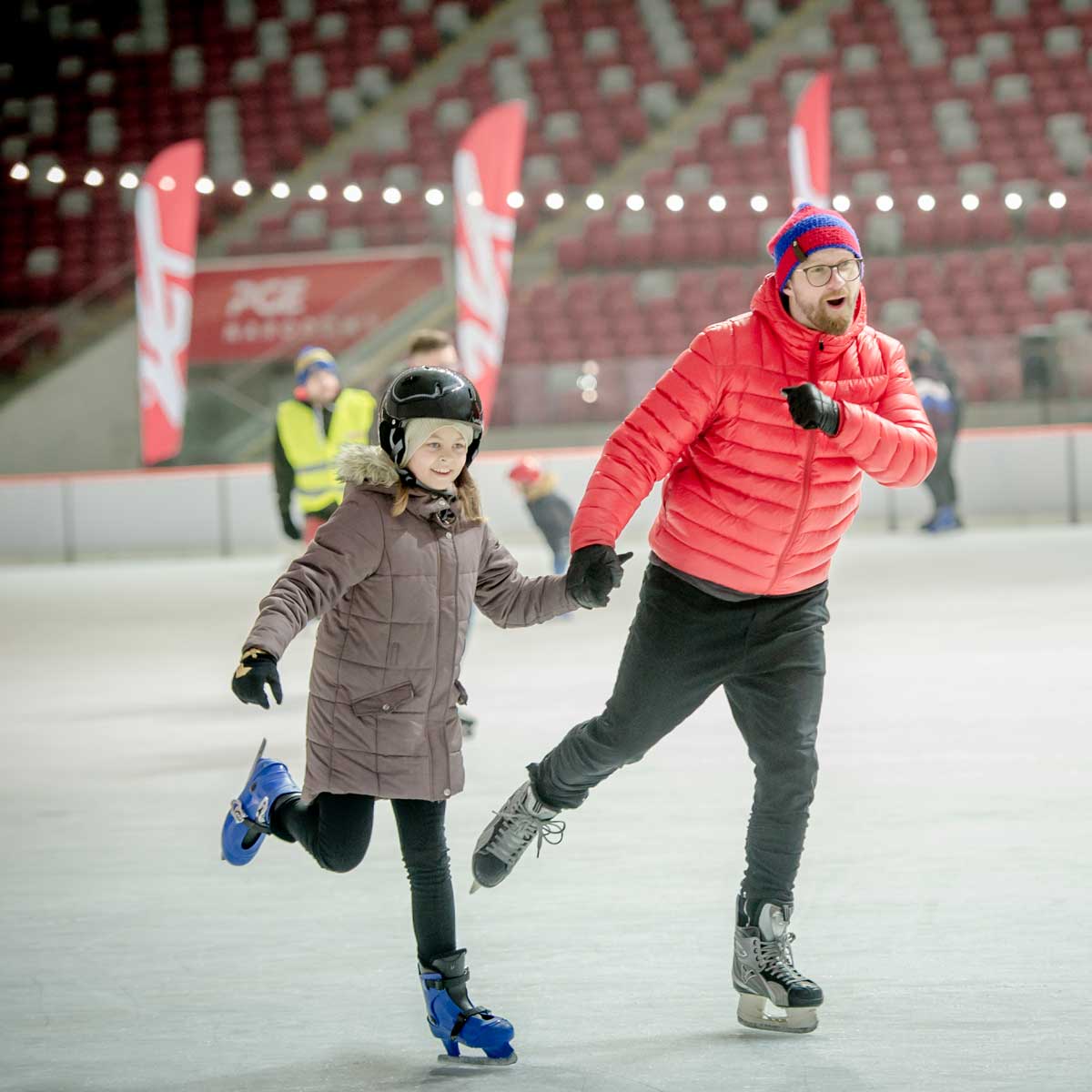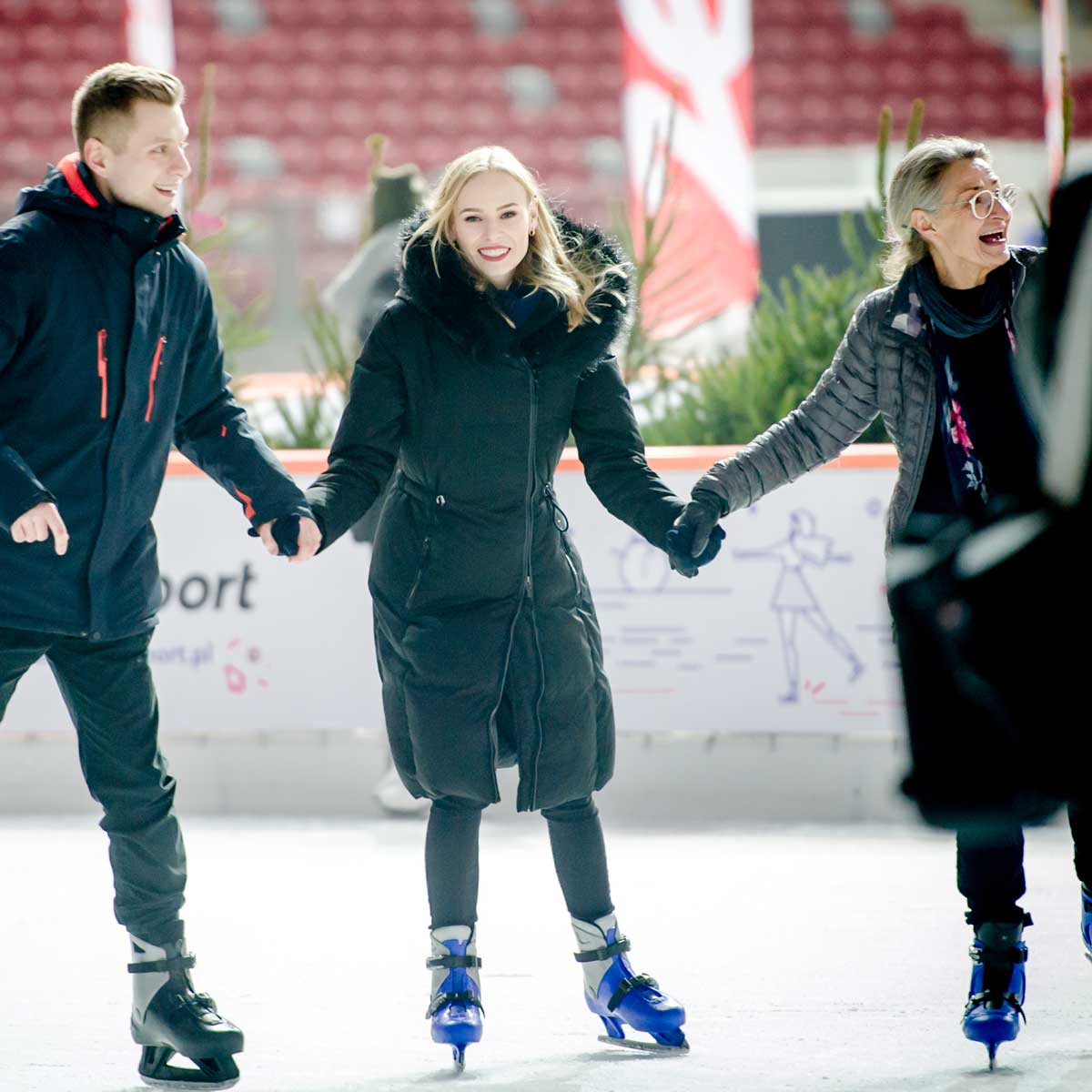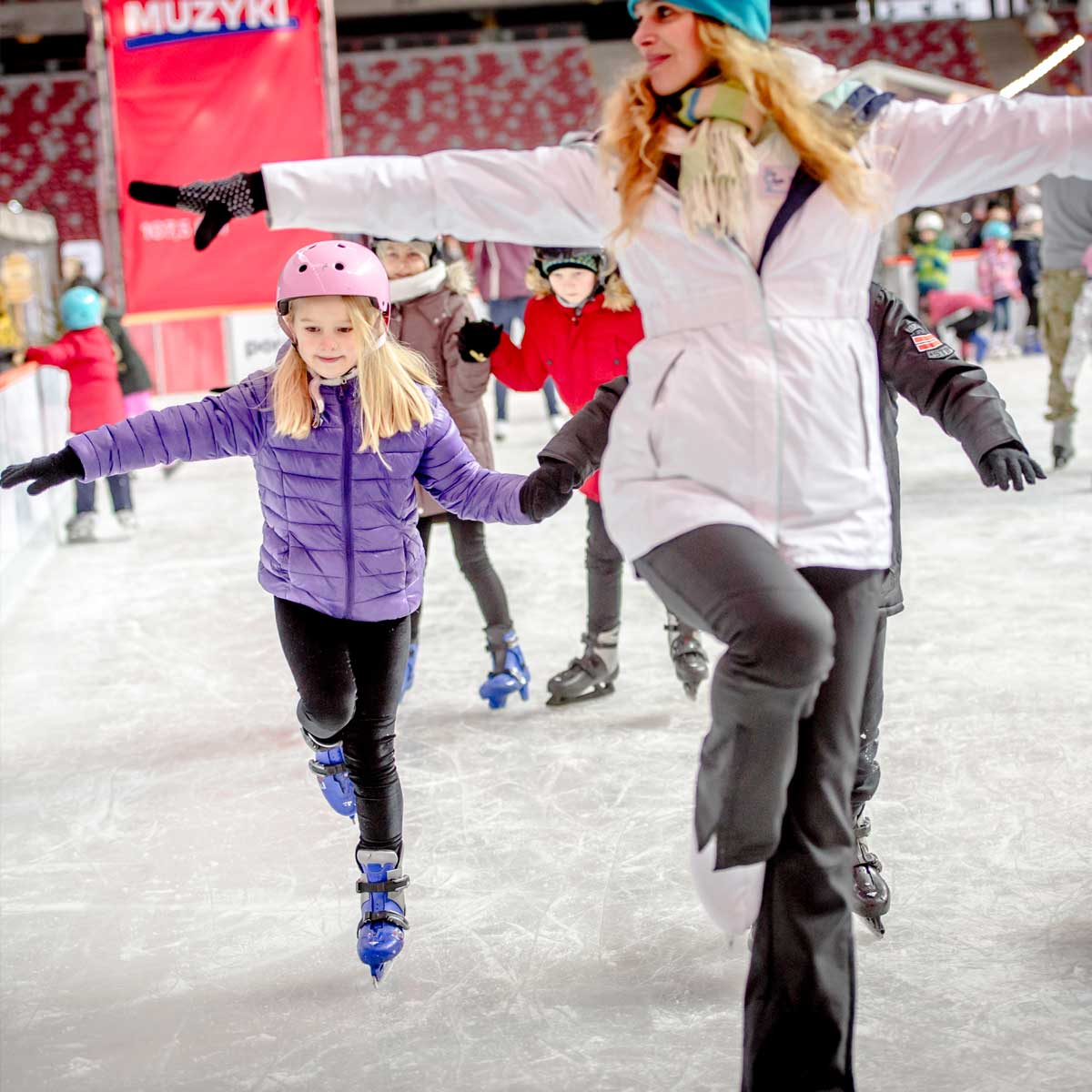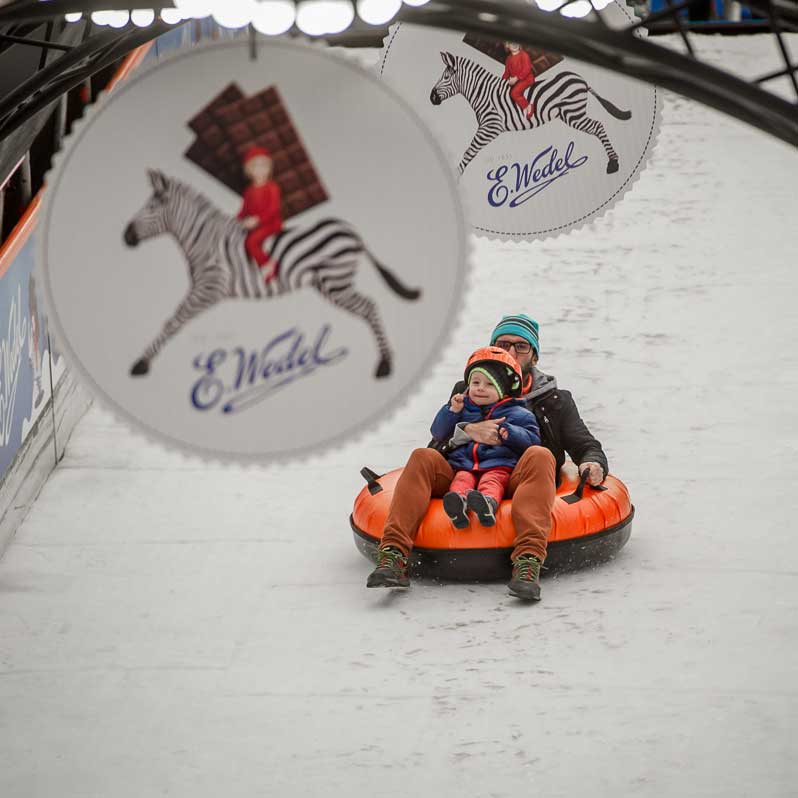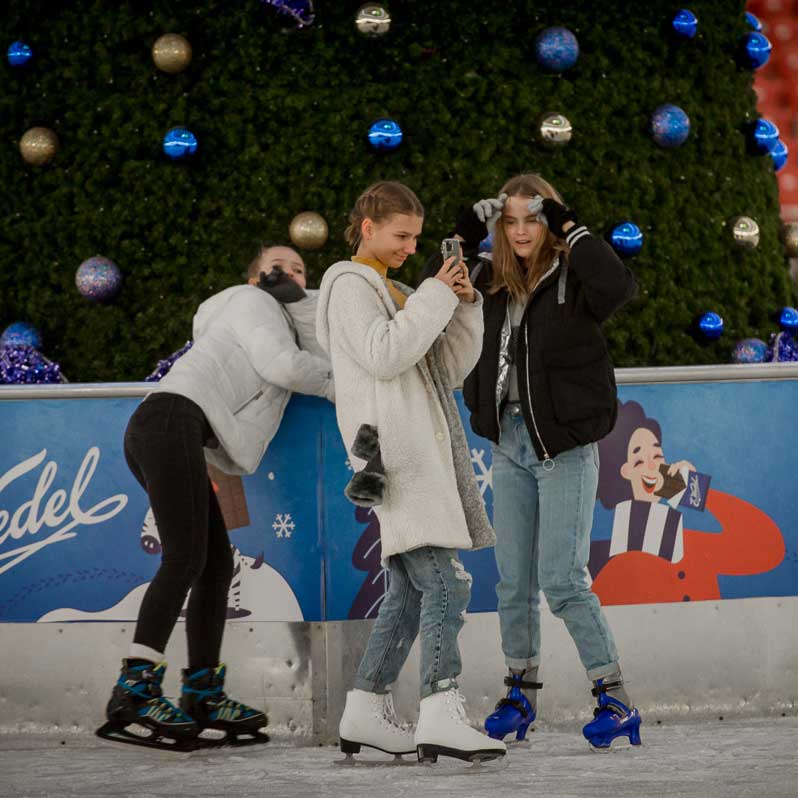 An event that changed the face of spending time in the city during the winter
EVENT DESIGN & PRODUCTION
Even though the largest stadium in Poland is teeming with life in summer, it is empty during the winter. We have decided to change that. By turning the arena's downsides into its advantages, we've built an event on an unprecedented scale. Zimowy Narodowy constitutes the agency's proprietary project, which for eight years has attracted not only fans of actively spending time and entertainment, but also the media, celebrities, influencers, and top brands provided by us with unique space for winter communication.

WAKE THE ARENA UP FROM HIBERNATION

Over the years, we've gained experience in terms of winter sports projects. We have been blazing the path on the domestic market by organizing Polish Days in Maso Corto and Zell am See-Kaprun, we've worked on the World Cup competitions in Ski Jumping, and we have organized the festive end of Adam Małysz's career for 60,000 guests – so we know how to carry out grand projects. It was obvious to us that Zimowy Narodowy cannot be just an ordinary ice rink – we wanted to take advantage of the entire potential offered by our team and create a place combining sports and entertainment, providing new opportunities to design experiences and cooperation with brands. The project was to combine exciting sports attractions with climatic zones of meetings with family and friends. Apart from three ice rinks, the stadium also included the largest artificial iceberg in Europe, a curling track, an indoor skate park of unprecedented size in Poland, as well as cafes and catering zones. Basing on this infrastructure, we were to create the most important element of Zimowy Narodowy – its climate and inclusive character.

A COMMUNITY BUILT FROM SCRATCH

An important assumption of the project was to create a space that would provide visitors with an engaging experience, regardless of age. Every year, we create a program of special events aimed at the widest possible group of potential guests. We organize "Poranki dla dzieci", in terms of which the youngest learn how to ice skate by having a good time. Slightly older people have fun in the rhythm of music during disco on ice in the form of Disco Lodowisko. Seniors can check their condition and seek advice from physiotherapists, trainers, or dieticians during a special event on the occasion of Grandma and Grandpa's days. We organize meetings, concerts, and dozens of recognizable media events – including the Czerkawski Cup mini hockey tournament, gym classes with the Marcin Gortat Foundation, Runmageddon, or the Coca Cola Christmas Convoy. We've created the biggest winter attraction of the capital city, around which a large community of winter sports aficionados and fans of active recreation was formed – Zimowy Narodowy became a symbol of a new approach to spending time during the winter. As a result, a space for brand communication and a new channel of reaching recipients were also created. All this thanks to a comprehensive approach and attention to every detail during all stages of the project. We work on Zimowy Narodowy from the very beginning starting with ideas, through coordinating the construction of all attractions and zones, up to handling guests, communication strategy, and actions with partners. Dozens of people work throughout the year to turn Stadion Narodowy PGE into the winter capital of Poland for a few cold months.

ZIMOWY NARODOWY MEANS EMOTIONS AND COMMUNITY

After eight years of operation, Zimowy Narodowy is much more than just a place on the map of Warsaw. It stands for a great community of winter sports enthusiasts, combining entertainment with active leisure. During the first six editions, we've hosted more than 3 million people from various corners of Poland and the world. We became the most recognizable point on the winter map of Warsaw and the biggest event of the season in Poland. We've created a pioneering project enabling cooperation with partners on many levels. We have almost unlimited branding possibilities – starting with technical elements, through the names of attractions, up to signed special events. Zimowy Narodowy attracts top brands – we have designed experiences with, for example, Wedel, Kinder Pingui, Danone, Mastercard, Red Bull, Sprite, and Decathlon. The project turned into a social and lifestyle phenomenon, which was distinguished by the industry (Galaxy Awards, IPRA Golden World Awards, Golden Arrow),
state institutions related to tourism (for example the Best Tourist Product of the Mazowieckie Voivodeship 2017), and above all appreciated by the guests of Zimowy Narodowy. 98% of them consider Zimowy Narodowy as a great initiative, while 90% rated the service as very good or excellent. This is no accident. We know how to do it. We are able to notice space with potential, implement unusual projects, and consistently develop brands, creating engaged communities around them.