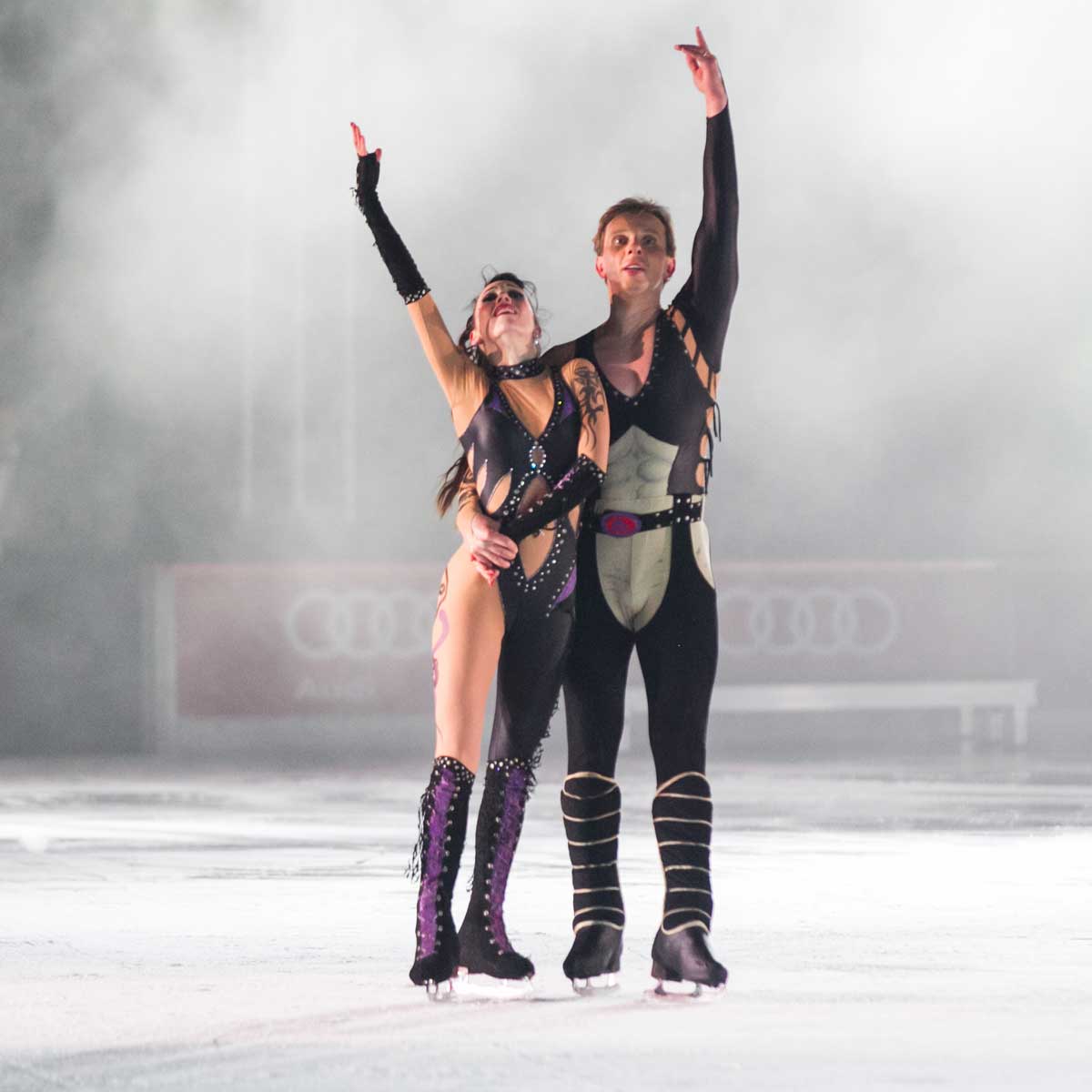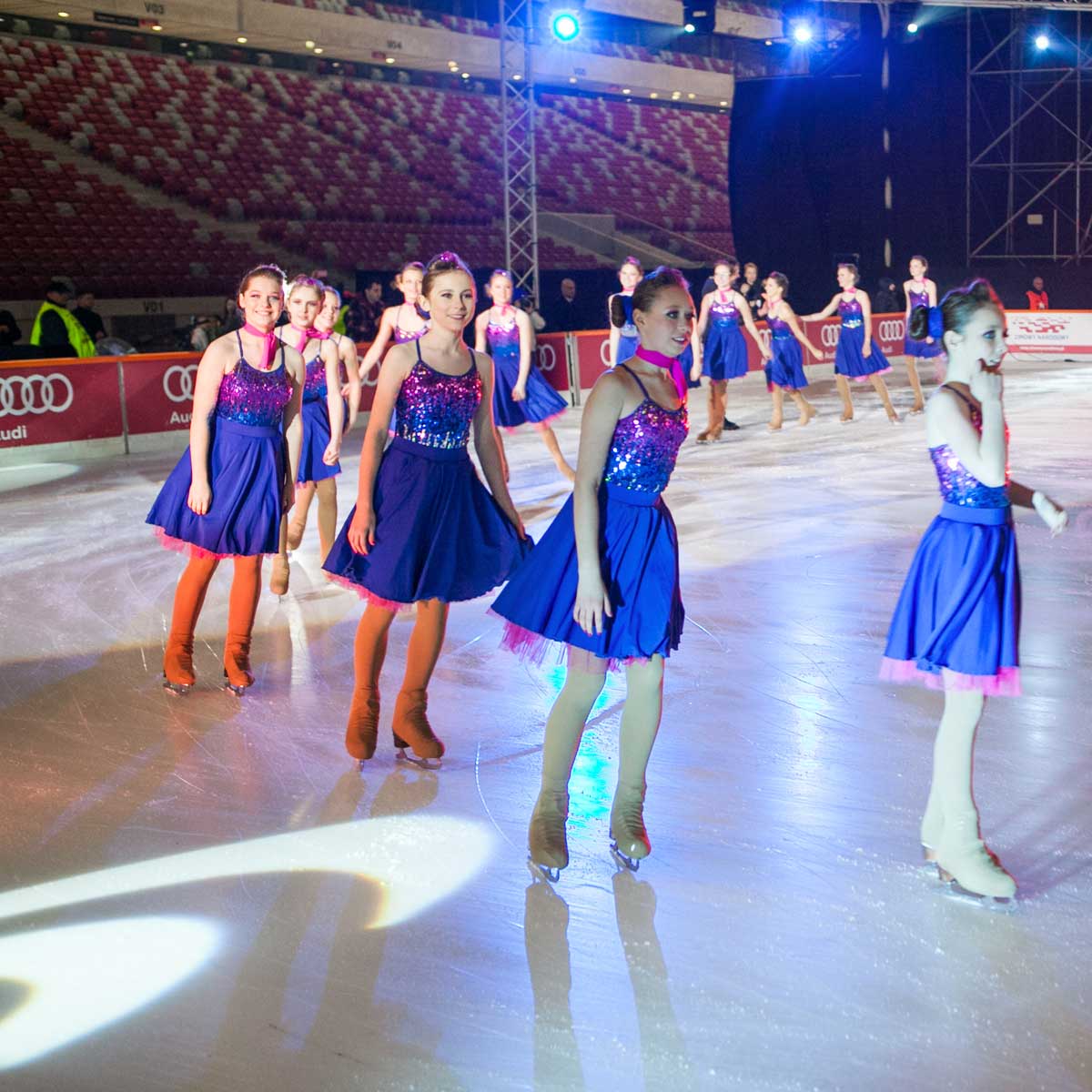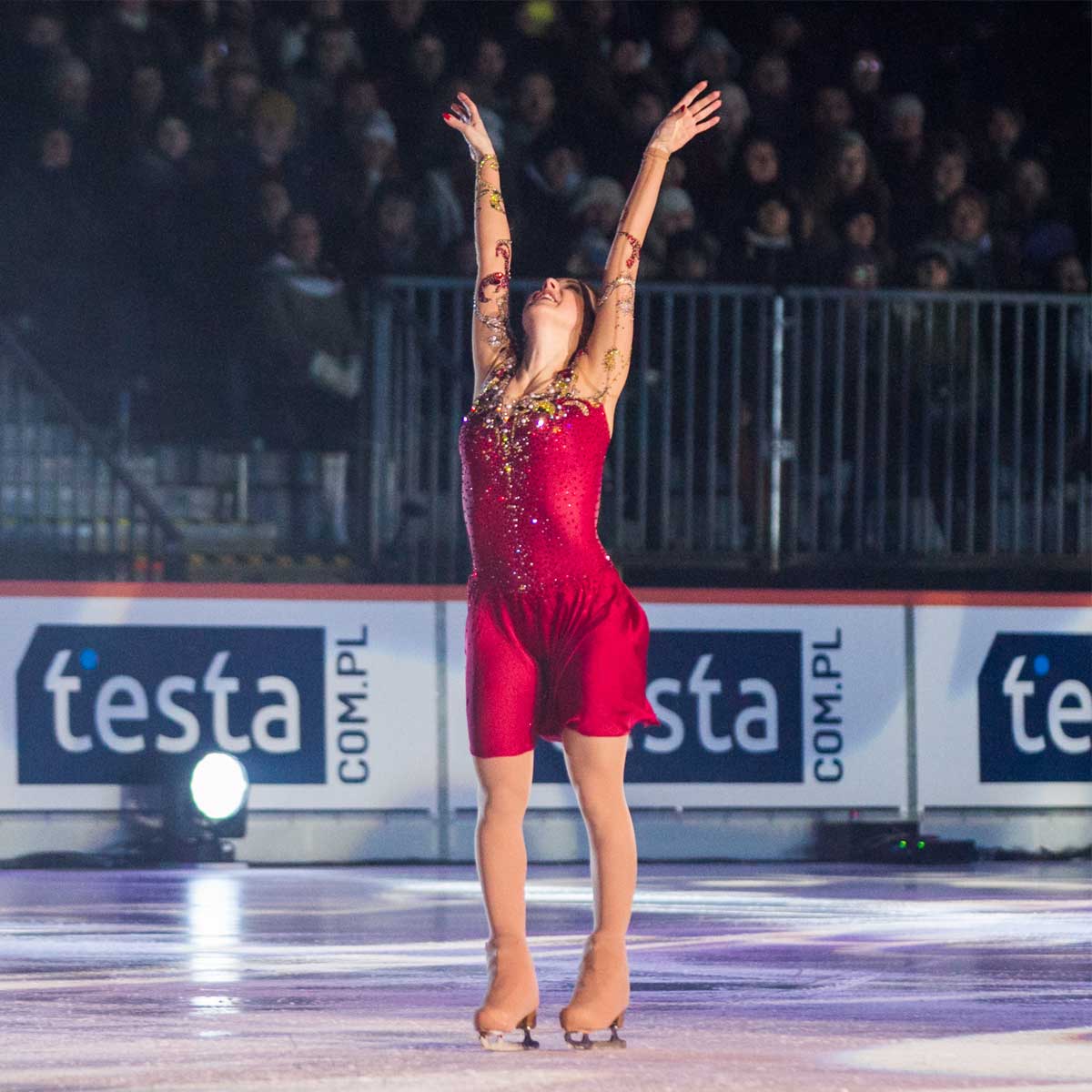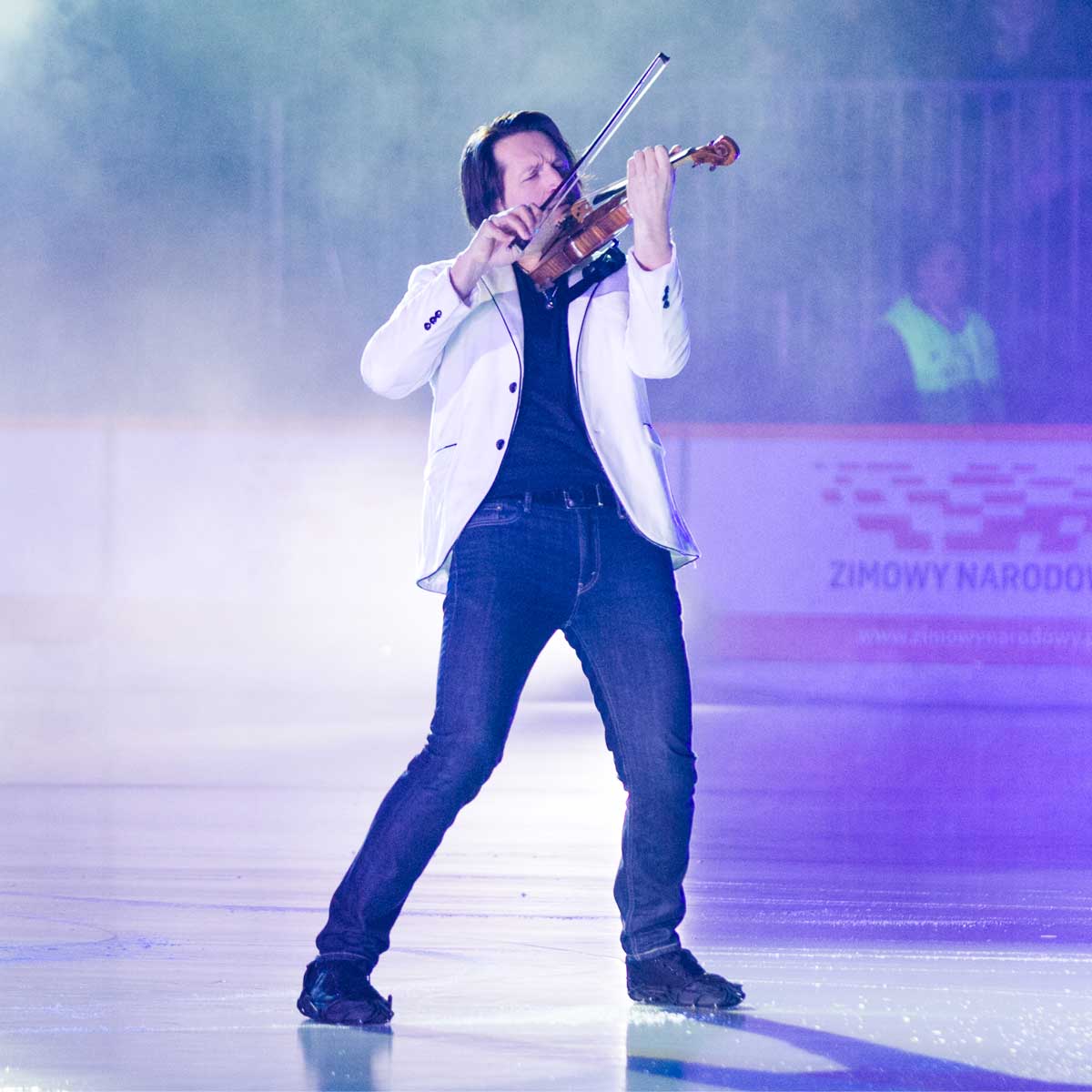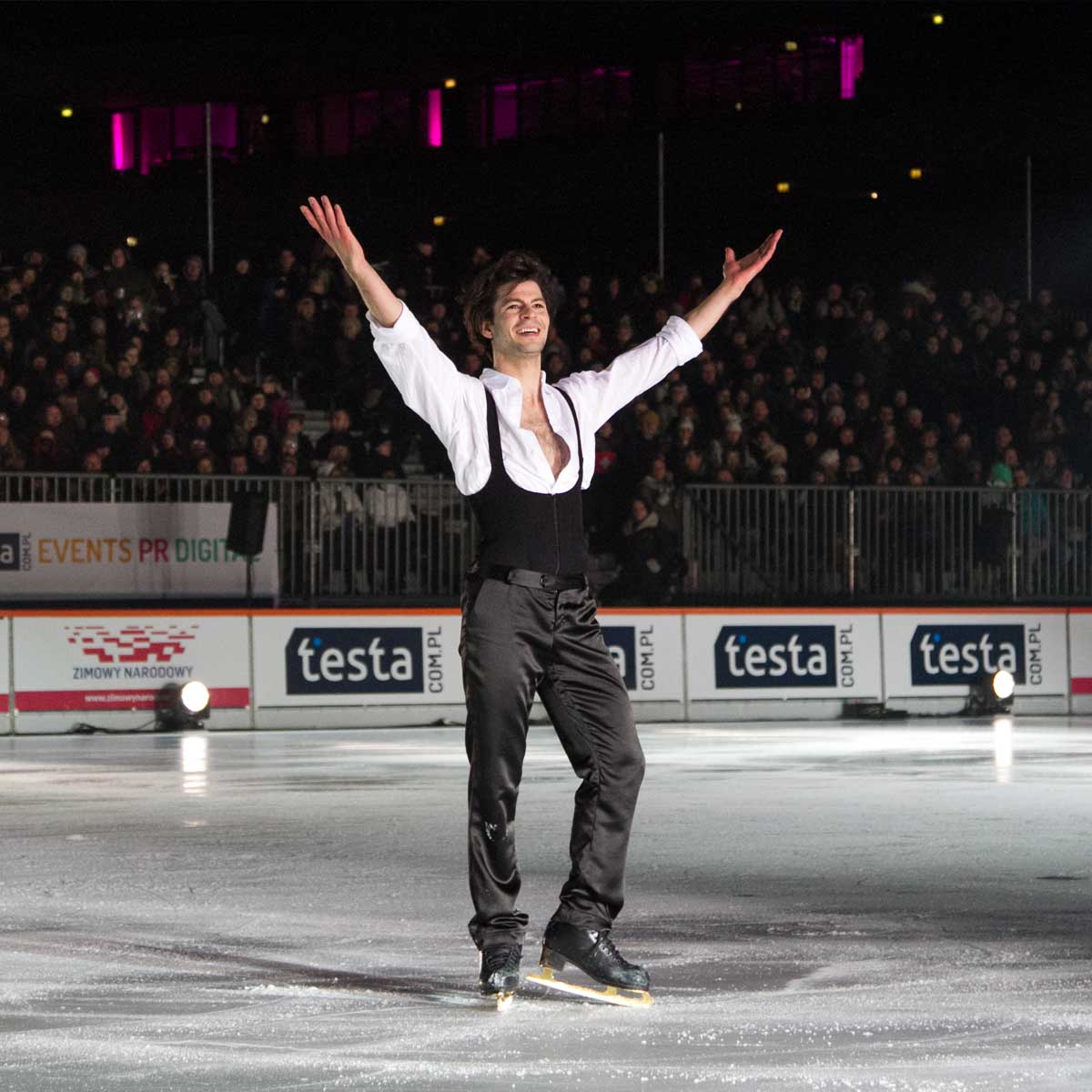 COURAGE, BUT NOT RISK-TAKING. WE KNOW WHAT POLES LOVE
EVENT DESIGN & PRODUCTION
We've created Zimowy Narodowy, the world's largest indoor ice rink complex. Our team included participants of the famous Holiday on Ice and experienced technical staff, so a revue was simply the following step. We took up the challenge and two times organized the largest ice skating shows in Poland, seen by more than 30,000 people.Kings on Ice is an event that combines elements of entertainment with sports. Masters in a unique way presenting classic skating and spectacular stunts.The show's starts included the most successful contemporary ice skaters, for example, Yevgeny Plushchenko, a legend, multiple Olympic medallist, world champion and European champion, as well as Stephane Lambiel, Adelina Sotnikova, Olympic champion from Sochi, Irina Slutskaya and Tomas Verner.

MASTERFUL STUNTS, GREAT MUSIC

The background for the skaters' performances consisted in unusual music. During the first edition, the athletes were accompanied by the famous violinist, an Emmy Award winner – Edvin Marton. During the following edition the stars performed in terms of two programs, free and to the music of Fryderyk Chopin performed by Włodek Pawlik, winner of the Grammy Award. The composer and pianist performed live – he played the piano in the middle of the ice rink, and the masters danced around him.
The free program constitutes an individual show of extreme ice skating, meaning the Xtreme Ice Show: art, talent, courage, and spectacular stunts. The entire thing was emphasized by light and pyrotechnic effects. It was a surprising, suspenseful, and spectacular show.

TESTA, MEANING FROM A TO Z

Kings on Ice is an organizational challenge – one of the largest in the agency's history. We've created a concept of events, took care of a proper artistic level by inviting the best athletes in the world, and comprehensively organized a mass event.
TESTA carried out an advertising campaign supporting ticket sales and finally took responsibility for attendance. The risk was quite high: the revue took place at Stadion PGE Narodowy, an open facility that could not be heated. It's a challenge when the revue takes place in the middle of winter.
The Kings on Ice press office served dozens of journalists from all over Europe, that were provided interviews with celebrities, access to press materials, photos, and videos.

FOR VIEWERS AND WITH TV VIEWERS IN MIND

TESTA has signed an agreement with Telewizja Polska for rebroadcasting the event on TVP 1 and TVP Sport channels. It gained sponsors for the broadcast and cooperated with a production team during the production of the program. Kings on Ice was watched by an average of over 3 million viewers on TVP1, and over 100,000 on TVP Sport. The advertising equivalent of the event amounted to more than PLN 4 million.
Determination and believing in success is one thing. What also counts are: intuition, experience in producing own formats, and being aware of what Poles love. The results of views and ticket sales for Kings on Ice show that Poles love figure skating.