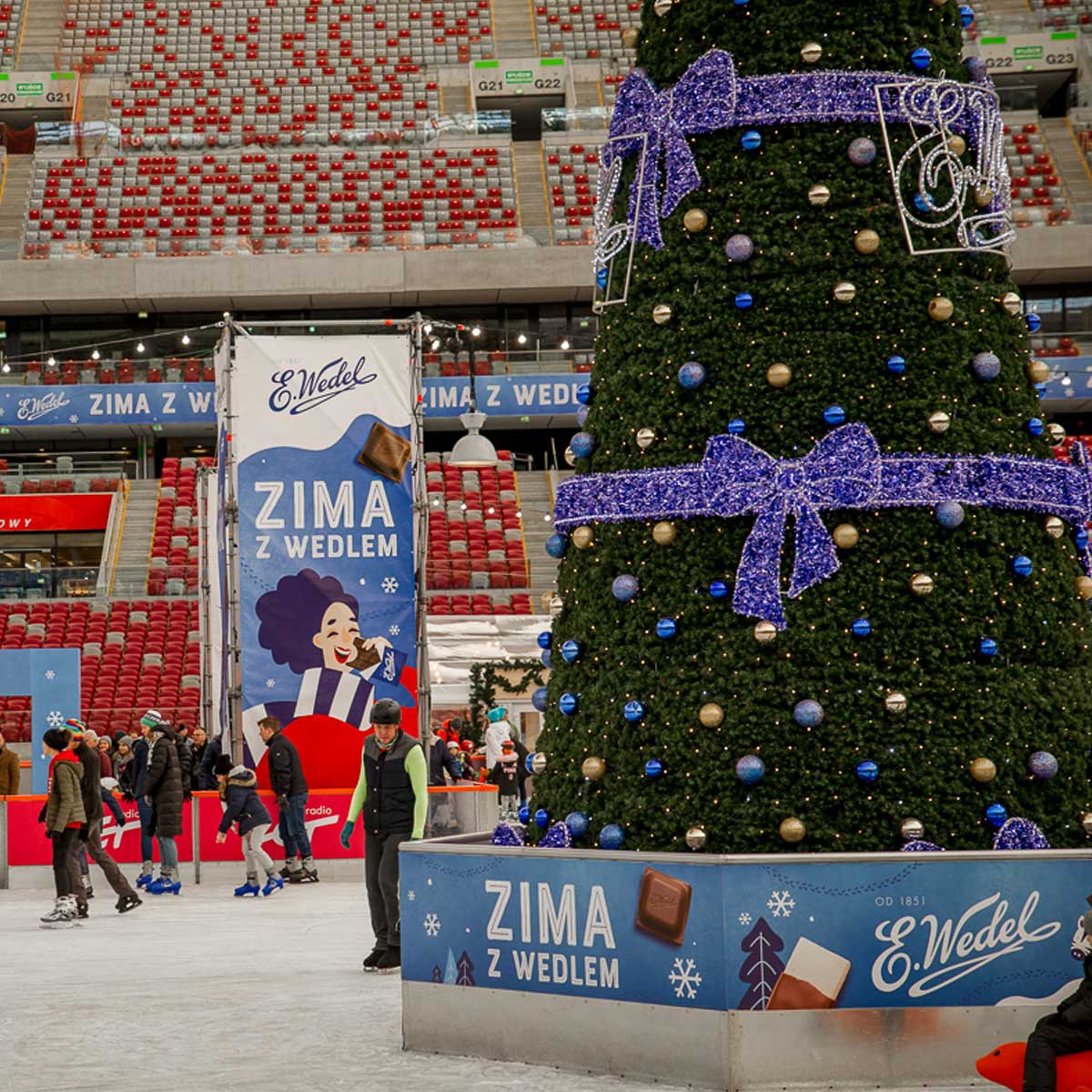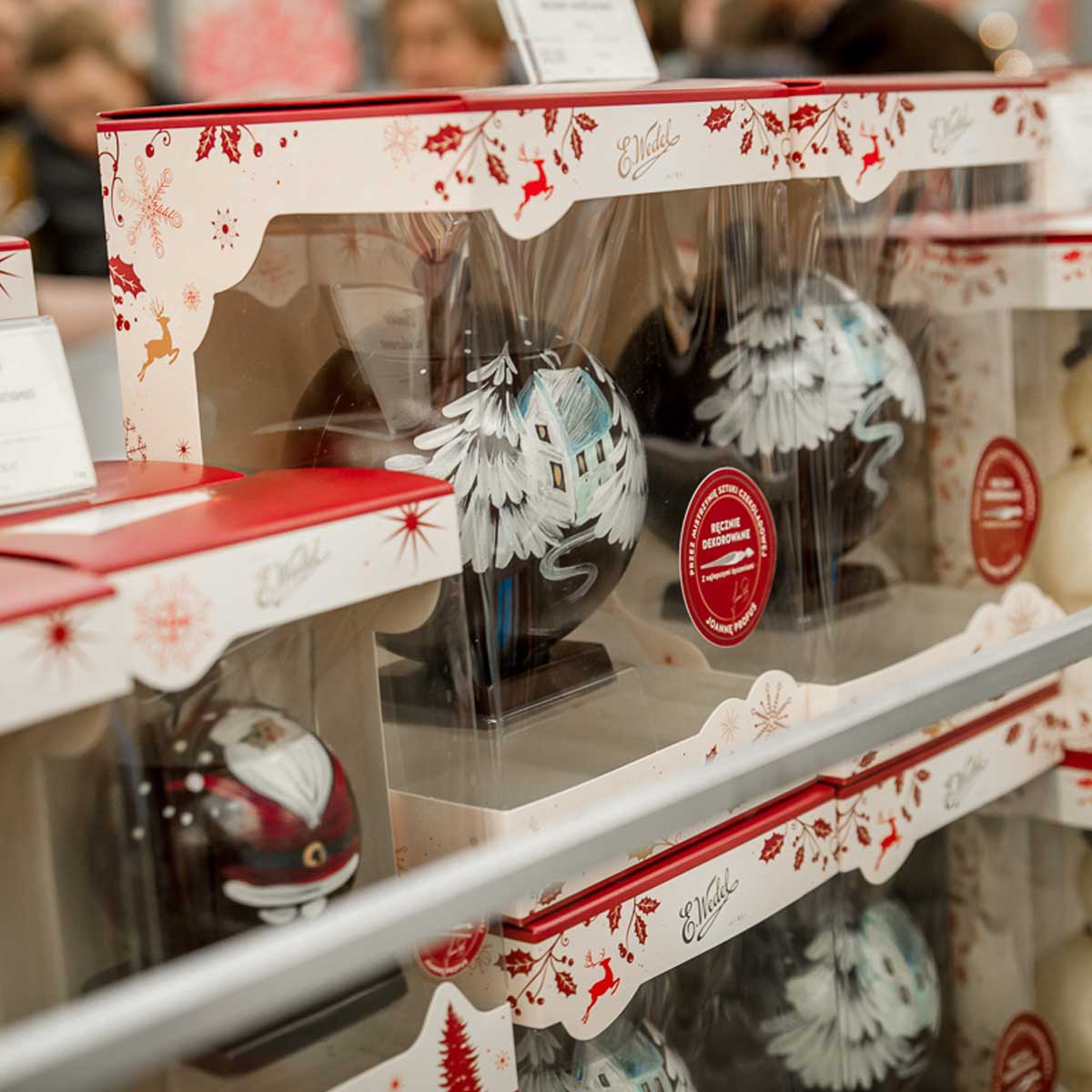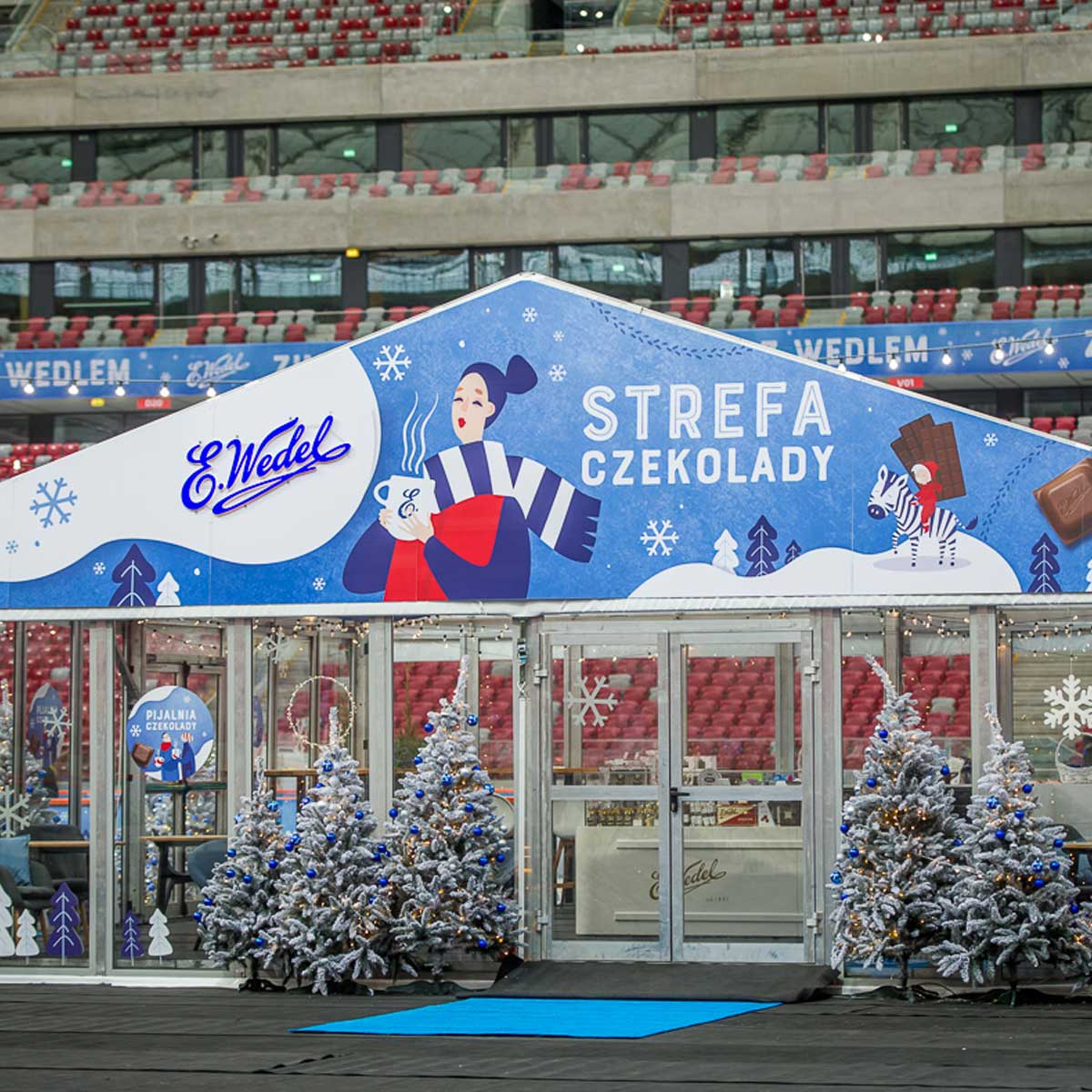 THE ART OF BUILDING RELATIONS
IMAGE BUILDING & MARKETING
Long-term and mutually beneficial relations are currently a value that cannot be overestimated. A situation in which the agency and the client think alike makes such cooperation not only a great pleasure, but, what is even more important, it carries promising prospects for the future. For years, TESTA has been basing its cooperation with the Wedel brand on the occasion of Zimowy Narodowy, its flagship project, precisely on such a "model" relation.

VISION AND POSSIBILITIES

2016, the fourth edition of Zimowy Narodowy. Promoting a new line of sweets, branding Christmas illumination and iceberg – these were the beginnings of cooperation between TESTA and Wedel. Perhaps from a distance it did not look like something special – just an interesting B2B action with prospects for the future. However, for both involved parties the matter looked much more optimistic: the great potential of Zimowy Narodowy was a natural direction of marketing activities for such a recognized brand as Wedel. Whereas, being associated with a brand bringing to mind many years of tradition and the highest quality was for Zimowy Narodowy a confirmation of ambitious plans for the future.
Complete openness, honesty, empathy, mutual understanding of needs and defining goals, searching for common points, support. Such features can be used to define the several years of cooperation between TESTA and Wedel. This long-term relationship confirmed the great opportunities behind Zimowy Narodowy – it showed that the largest Polish and international brands can be present on the ice rink in a diverse way, tailored to their needs.
A comprehensive, holistic approach to the partner's expectations – this is what characterizes our actions. We listen to the client's needs, analyze all the pros and cons, and then construct an optimal offer. We don't avoid difficult topics, we are not afraid of responsibility, and when there is a need – we don't shy away from discouraging. Our expertise is based on the team's diversity, created on the one hand by experienced experts understanding the subject "from the inside out", and on the other by younger people who are not afraid to take advantage of unconventional solutions.

A COMPREHENSIVE OFFER

The common denominator for all our activities consists in commitment – the cornerstone of building long-term relations, including business ones. Thanks to this our adventure with the Wedel brand is developing so wonderfully: from simple branding to the title of Strategic Partner during the seventh edition of Zimowy Narodowy. In terms of the deep and multidimensional cooperation, we were able to offer a balanced solution: we took care of the brand's effective exposition using new and interesting possibilities, for example large-format poles, the E.Wedel Iceberg, a spectacular advertising ring around the stadium plate, full-format branding on tickets, an enchanting E.Wedel Christmas tree, or a unique E.Wedel Pleasure Zone. Of course, everything complemented with a number of event and communication activities. Such a comprehensive and multidimensional offer was not created at the snap of a finger – it constitutes the result of many years of cooperation based on understanding the client's needs and choosing the right actions to achieve specific goals, which TESTA never fails to achieve.