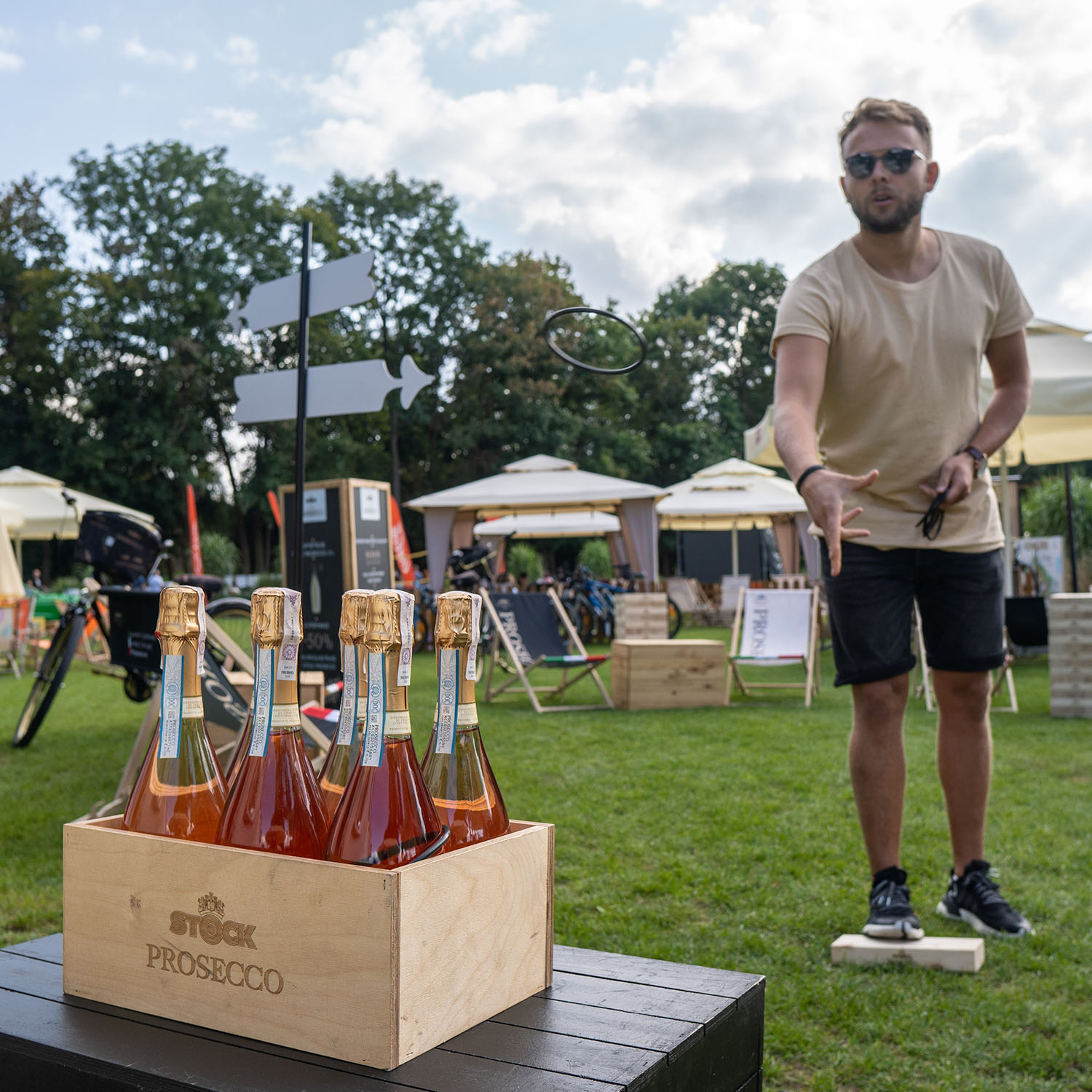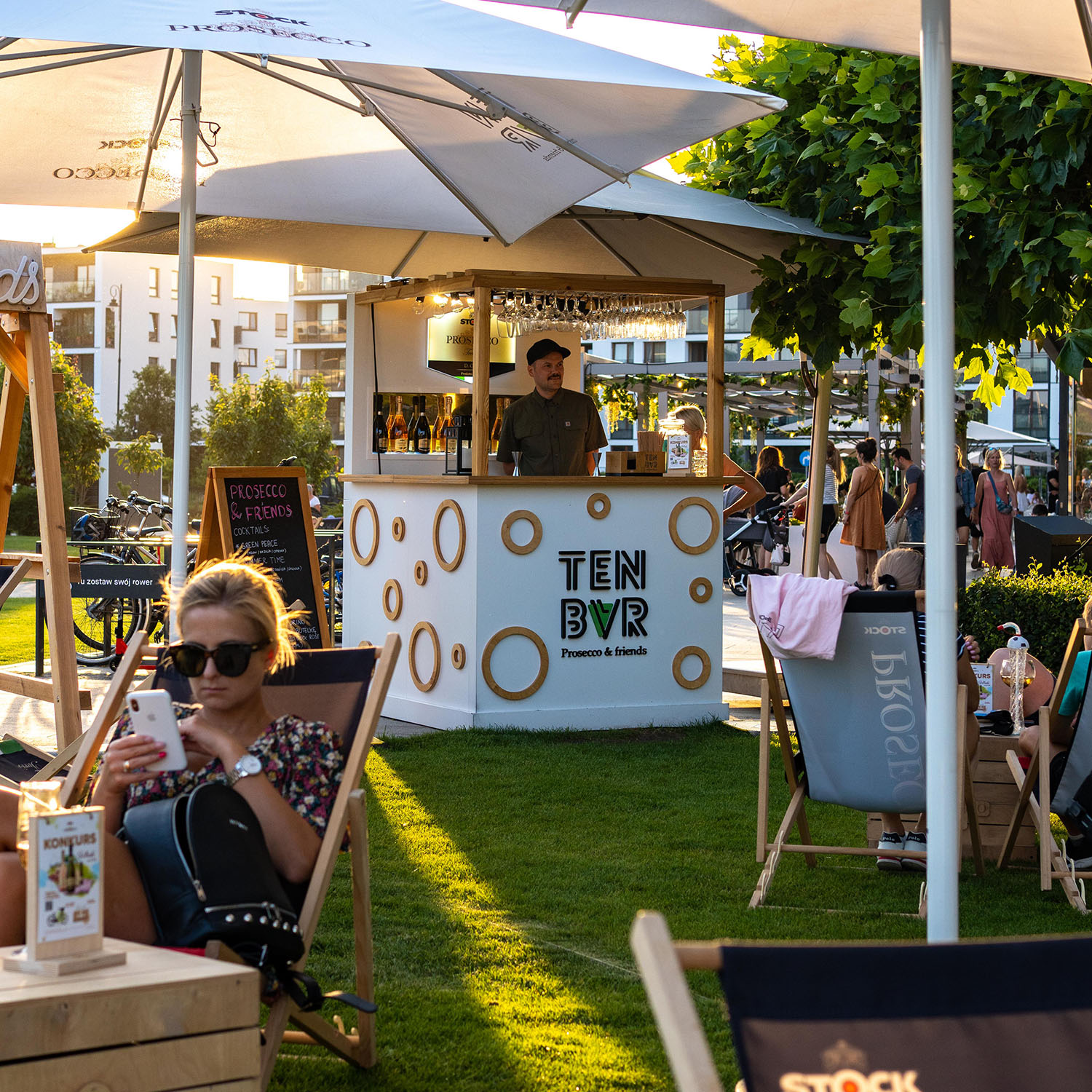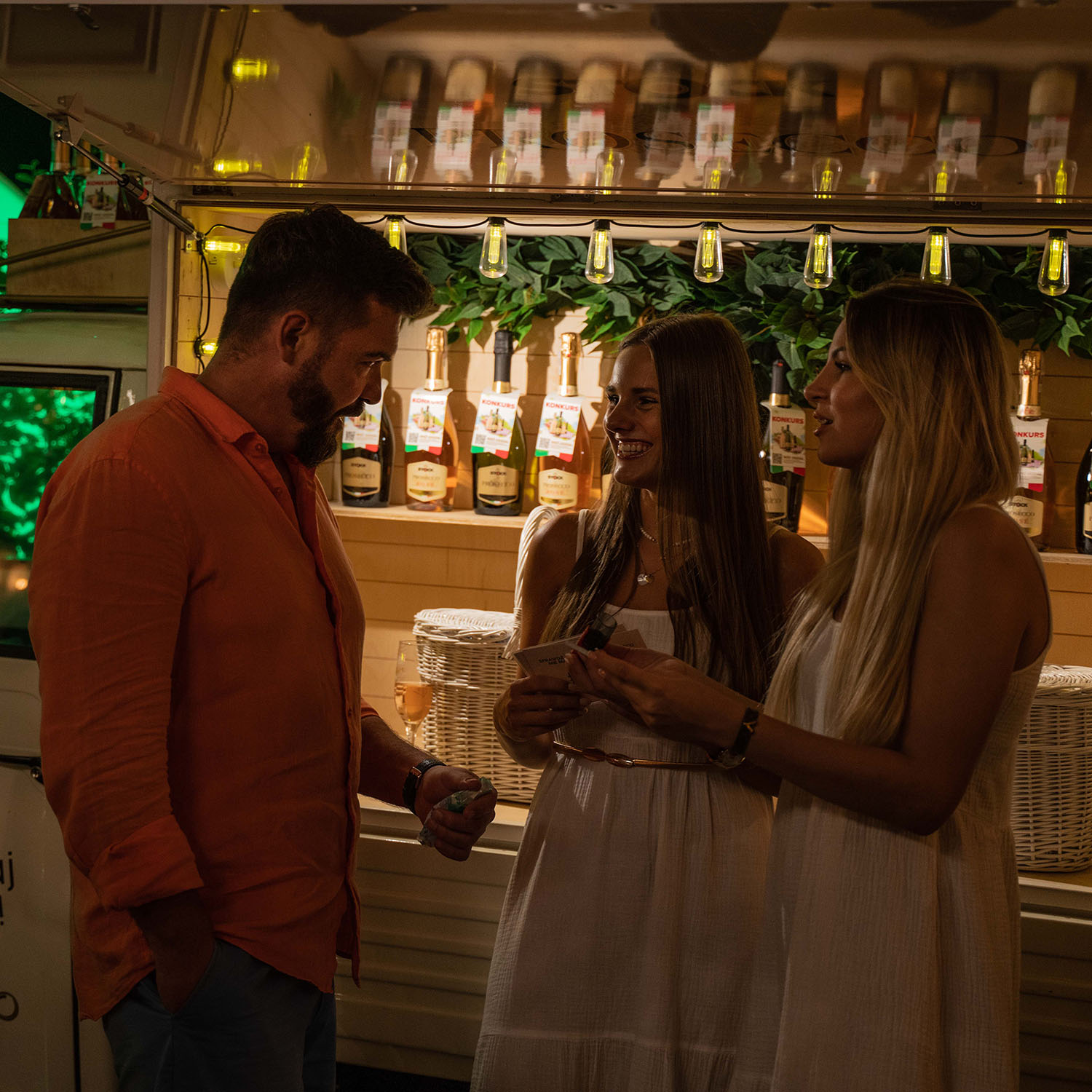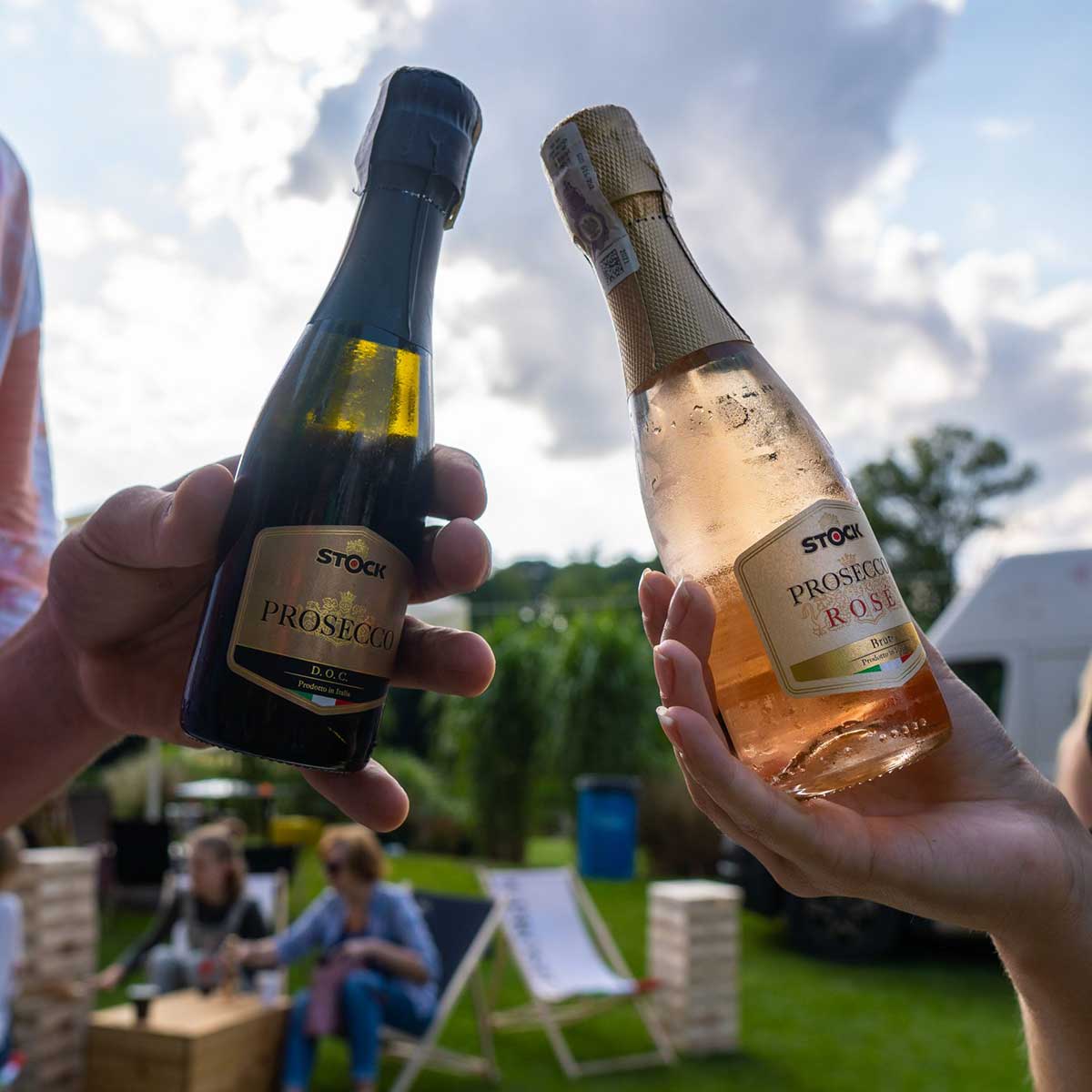 A COMPLETELY NEW OUTDOOR ZONE
STOCK PROSECCO GARDEN PARTY
MARKETING EVENTOWY
Outdoor promotional zones appear in great numbers during the summer holiday season. It is possible to see, taste, try on, or check something new on every corner. Crowds of tourists look at every nook and cranny, but most often end their browsing with "I'll just have a look and go". What to do in order for a potential client's product journey not to end so quickly? TESTA showed how to do this during the promotion of the Stock Prosecco brand.

THE BASICS ARE NOT ENOUGH

The right time and right place are definitely not enough. Focusing only on finding the right wave and getting carried away by it creates the risk that we will be quickly taken so far that hardly anyone is going to notice what we want to show. That is why we need a solid anchor – content, thanks to which our ship will not only be clearly visible, but also cannot be carried away by the current of mediocrity. Implementing thirteen Prosecco zones in locations associated with summer recreation and tourism, for example, in Warsaw, Rydzewo, Gdańsk, Toruń, Białka Tatrzańska, Poznań, and Wrocław, we've paid attention to every detail. Promoting a product with distinct Italian roots, the entire zone cannot deviate from this line by even a tiny bit. That is why it was so important to explore the topic: learn about the region of origin of the prosecco sparkling wine, the prevailing climate, its history, and its residents. Thanks to detailed research, each zone expressed a unique Italian atmosphere: a stylish city bike with a wicker basket, a gently lit gazebo with a bar, a swing, and decorations made of wooden boxes with greenery. The chillout character of the place was complemented by sun loungers and blankets, encouraging spending a few relaxing moments in your own company, with a glass of Stock Prosecco D.O.C. Rose or Stock Treviso in your hand. Thoughtful sales activations and sophisticated gadgets perfectly complemented the entire thing in terms of image and concept.

ONE STEP FURTHER

Already at the planning stage, we think not only about what will happen here and now, but we create parallel scenarios and look for ideas to use later. It was exactly the same when working with the Stock brand. Apart from implementing the Stock Prosecco Garden Party, at the same time we took care of promoting the products in duty-free zones at airports, taking advantage of the increased traffic related to the summer holiday period. And for those who became convinced to the unique taste of prosecco in the Stock edition, we provided the opportunity of self-fulfilment: recipes for summer cocktails based on Prosecco Stock available on a specially created landing page www.prosecconapiknik.pl, as well as the "Gdzie zabrałeś swoje prosecco?" competition, in terms of which it was possible to win, for example, city bikes. Approaching a project globally is one of the elements of our philosophy. We take care of every stage of working with the client, we live and breathe the brand as early as during the creation phase. Thanks to our ingenuity and commitment, you can be sure that TESTA will not only watch over the things important at the moment, but is also going to present a wide range of concepts for the future.